Despite the Near Perfect Start Barca Coach has a Lot to Ponder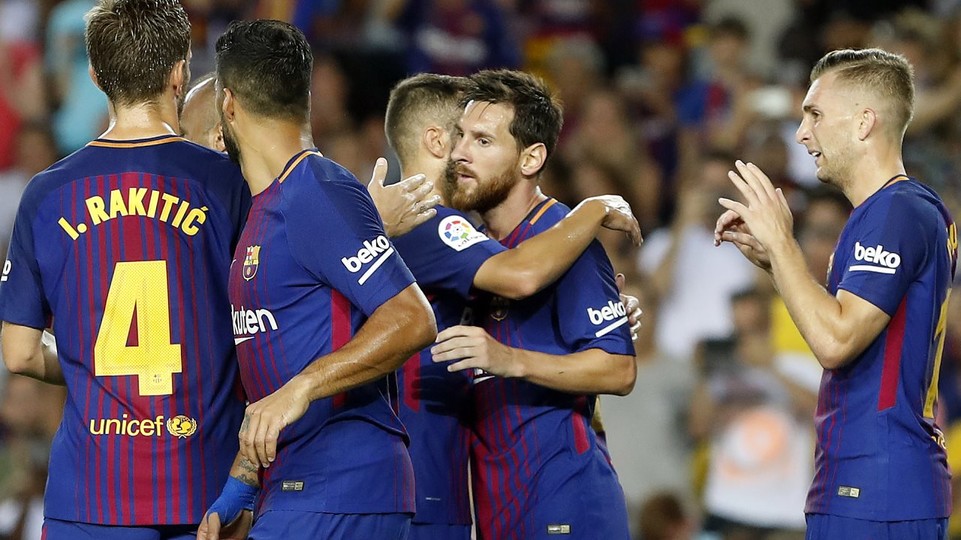 Coming together is a beginning; keeping together is progress; working together is success. Henry Ford
Barcelona Football Club fans could not have ever dreamed of such a perfect start. When this season started no one would ever have thought of such a start. The Club was in total disarray with Neymar's transfer and the extremely poor performance against Real Madrid in the Super Cup. From there onward things have turned around a lot, currently we lead the betting charts to regain the La Liga title with a 8/13 Odd in favour (Courtesy of the seven point lead against defending Champions Real Madrid).
If you find those odds compelling at the current point of time, as odds change from week to week, be sure to place your bet on Barcelona with a free bet from Freebets.co.uk on them winning La Liga and Champions League this season. We all believe this is going to happen anyway, might as well cash in on it.
© 2013-2014 AllAboutFCBarcelona.com | Rights Reserved : Attribution-NonCommercial-NoDerivs 2.5
Visit AllAboutFCBarcelona.com to find the Latest FC Barcelona News, Pictures, Videos and all the Happening related to Barca.