Barca's New Coach have a Tough Job in Hand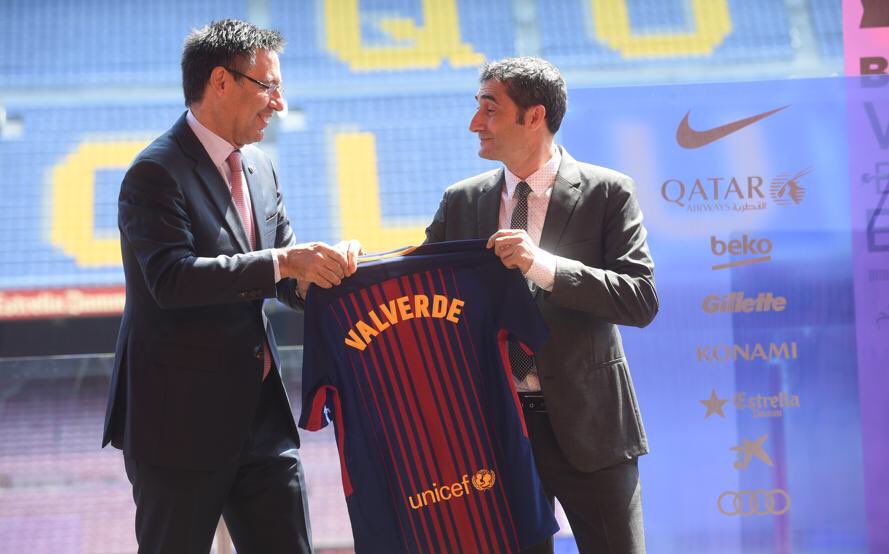 It's yet another transition time at FC Barcelona. With Ernesto Valverde replacing Luis Enrique, or better put Valverde following Luis Enrique, FC Barcelona is entering a new era. Entering into the new Era there is a lot of fear in every Barca fans mind. With the Anti-Barca media promoting the idea of Golden Barca period ending soon or have already ended; Ernesto Valverde have a huge task of proving them wrong. His first task would be to regain the La Liga title, which we are behind Real Madrid as per the odds from sport.netbet.co.uk. And then exist the bigger business of Champions League; we were the most powerful team in Europe in recent times only to be dislodged by Real Madrid who became the first team in modern Champions League history to win back to back titles.
© 2013-2014 AllAboutFCBarcelona.com | Rights Reserved : Attribution-NonCommercial-NoDerivs 2.5
Visit AllAboutFCBarcelona.com to find the Latest FC Barcelona News, Pictures, Videos and all the Happening related to Barca.